BRUNDAGE PARK PLAYHOUSE
The Community Theater of Randolph, NJ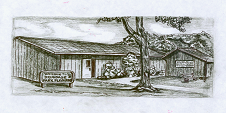 Brundage Park Playhouse's
2012 Season!
We, at Brundage Park Playhouse, understand that these are tough economic times and that every dollar counts. In an effort to keep family entertainment affordable for our community, we are determined to maintain our current ticket prices despite rising costs, without forfeiting any of the quality of our services. For 33 years we have striven to bring you the very best in entertainment featuring local talent. We have listened to your feedback and have put together a season that promises not to disappoint. For 2012 our productions include the beloved Rodgers and Hammerstein musical set in 1938 Austria, the adventures of Alice in an updated Disney favorite, a dramatization of infamous witch trials in puritanical Massachusetts, spirited mayhem by the determined ghost of a first wife, and a heart warming Capra classic.  This is a season you won't want to miss!
You may reach us at:
973-989-7092
The Sound of Music!
Music by Richard Rogers
Lyrics by Oscar Hammerstein II
Book by Howard Lindsay and Russell Crouse
Directed by Mark Carovale 
February 3, 4, 10, 11, 17 and 18 at 8:00 p.m.
February 5, 12 and 19 at 2:00 p.m.
The last collaboration between Richard Rodgers and Oscar Hammerstein II, the Sound of Music is one of their most successful projects. Brundage Park Playhouse is proud to present the stage version of this beloved musical about the courageous von Trapp Family in 1938 Austria. Join us and see the hills of Randolph come alive with the sound of this music!
The Crucible
By Arthur Miller
Directed by Brendan Naranjo
May 4, 5, 11, 12, 18 and 19 at 8:00 p.m.
May 6 and 20 at 2:00 p.m.
Set in Salem, Massachusetts, in 1692-1693, The Curcible is Arthur Miller's gripping and intense dramatization of the infamous Salem witch trial. Don't miss one of the best plays in our 2012 season lineup!
DISNEY'S
ALICE IN WONDERLAND, JR.
Music by Alan Menken, Lyrics by Howard Ashman
Directed by Mark Carovale
July 6, 7, 12, 13, 14, 20 and 21 at 8:00 PM
July 8, 15 and 21 at 2:00 PM
Disney's Alice in Wonderland, Jr. is another special adaptation in the Broadway Junior Collection by Music Theater International (MTI). Follow Alice's marvelous adventures as she follows the White Rabbit down the rabbit hole to Wonderland. With updated dialogue and get motilium online without rx https://www.topcanadianpharmacy.org/product/motilium/ "I'm Late", "The Un-Birthday Song" and "Zip-A-Dee-Doo-Da", Alice in Wonderland, Jr. is a perfect getaway for the whole family!

Kid's Cabaret
Directed by Matthew Swiss
August 15, 16, 17, 18 at 8:00 PM
August 19 at 2:00 PM
Brundage Park Playhouse's annual KID'S CABARET is always a winner with performers and audiences alike! This year's show, themed No Business Like Show Business, provides a wonderful chance for our youth to take center stage and shine in delightful musical numbers.
Blithe Spirit
By Noel Coward
Directed by Neil Fitzpatrick
September 28, 29 and October 5, 6, 12, and 13 at 8:00 p.m.
September 30 and October 7 at 2:00 p.m.
Hoping to collect material for his next book, socialite and novelist Charles Condomine invites the eccentric medium and clairvoyant Arcati to his house to conduct a séance. The scheme backfires when, following the séance, Charles is haunted by the ghost of his first wife, Elvira. Spirited comedy ensues as Elvira attempts to disrupt Charles's marriage to Ruth, who cannot see or hear the ghost. A real charmer and a perfect lead into the Halloween season!
It's a Wonderful Life
Adapted for the stage by James W. Rodgers Based on the film by Frank Capra
Directed by Neil Fitzpatrick 
December 7, 8, 14, 15 at 8:00 PM
December 9 and 16 at 2:00 PM
Based upon the film by Frank Capra, the story of George Bailey is a holiday tradition that Brundage Park Playhouse is proud to present as part of the 2012 Season. One fateful Christmas Eve, after his family's savings and loan company fails, George thinks everyone would be better off if he'd never been born. The wingless angel Clarence will earn his wings if he can convince George that his family, friends and neighbors need and love George more than he ever imagined. A holiday favorite!
2012 SCHEDULE
Show

Adults

Children

under12

Seniors

The Sound of Music

$20

$15

The Crucible

$15

$12

Disney's Alice in Wonderland

$15

$12

Kid's Cabaret

$15

$12

Blithe Spirit

$15

$12

It's a Wonderful Life

$15

$12
There is a discount available for groups of ten or more.
BOX OFFICE CAN BE REACHED 8:30-4:30, MONDAY THROUGH FRIDAY. RESERVATIONS ARE TAKEN FOR ALL PRODUCTIONS ON A FIRST COME FIRST SERVED BASIS. YOU MUST HAVE A VISA OR MASTERCARD TO MAKE ANY RESERVATION. CANCELLATIONS MUST BE CALLED IN AT LEAST 24 HOURS IN ADVANCE. CANCELLATIONS FOR A SATURDAY OR SUNDAY PERFORMANCE MUST BE MADE BY 4:00 PM ON FRIDAY. TICKETS NOT PICKED UP PRIOR TO 7:50 PM OR 1:50 PM OF PERFORMANCE DAY, WILL BE CONSIDERED A NO SHOW AND YOUR CREDIT CARD WILL BE CHARGED. Tickets for all productions can be ordered by calling the box office at 973-989-7092
*All reservations require a Visa or a MasterCard
MORE AT BRUNDAGE PARK PLAYHOUSE
Summer Stages , Budding Stars and Advanced Performers Workshop 2012 Summer Programs
Theater Classes – Fall, Winter, Spring
Please call the theater at 973-989-7092
or visit our website at www.brundageparkplayhouse.org
for details on all of our programming!
EVERYONE IS WELCOME AT BPP
Whether you have been involved in theater for years or have never even seen a play, we have an opportunity for you. We're always looking for new people with varying skills and interests to get involved. Ushers can attend shows for free. We're always seeking new set builders, costume designers, camp staff, and more. Please contact the theater if you are interested in becoming part of the BPP family by calling us or by contacting BPP@brundageparkplayhouse.org
Call 973-989-7092 or visit our website for audition info.
All shows subject to change – stay tuned to our website for the latest information!
Brundage Park Playhouse is a division of the Randolph Township Department of Parks, Recreation and Community Services