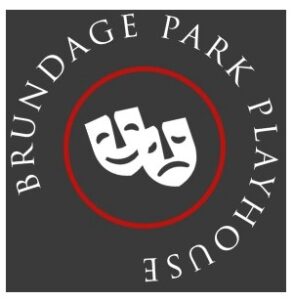 BRUNDAGE PARK PLAYHOUSE
2023 SUMMER THEATER CAMPS 
TAKE ADVANTAGE OF OUR VERY COMPETITIVE PRICING!!!  BEST VALUE IN TOWN!   43 YEARS OF EXPERIENCE AND CUSTOMER SATISFACTION! 
Click here to Register Online via Community Pass 
Budding Stars
June 26– July 7 (no camp 7/4)
What do 5- to 7-year-olds have abundance of? The answer is clearly creativity and energy!  We have put together a program that will keep your child actively engaged from June 26–July 7, 9am – 3pm, Monday through Friday at the Randolph Recreation Center on Carrell Road for two weeks of exposure to the world of performing arts. There will be a final performance at the end of the session for family and friends to enjoy!
Fee $400 if you register before 4/10/23.   $425 after that date.
 Summer Stages 
Session 1 – June 19– June 30
Session 2 – July 3-14 (no camp 7/4)
Session 3 – July 17 – July 28
Session 4 – July 31 – August 11
Brundage Park Playhouse proudly announces its 42nd season of Summer Stages, a workshop for young performers ages 8–14. We offer four two-week sessions throughout June, July and August. Students will gain performance experience in acting, music, and dance through participation in a different production each session.
Fee $400 per 2-week session.   We offer Extended Day (8:30 – 5:30) $80 for each 2-week session which is $400 + $80 if you register before 4/10/23.    $425+$80 after that date.
Advanced Performers Workshop
(July 10 – July 28) 
The Advanced Performers Workshop, or APW, is a more intensive alternative to our regular Summer Stages program. The three-week session culminates with a performance at the end of the session, not only for family and friends, but the general public as well! APW is only open to students who are already 12 years of age or who will be entering 7th-11 grade in the 2023-2024 school year. Hours: 9-3 pm, Fee $600 if you register before 4/10/23. $625 after that date.   Call 973-989-7092 to set up an audition appointment.
Click here to Register Online via Community Pass
Any questions?  Call 973-989-7092
Brundage Park Playhouse is a division of the Randolph Township Department of Parks, Recreation and Community Service
…