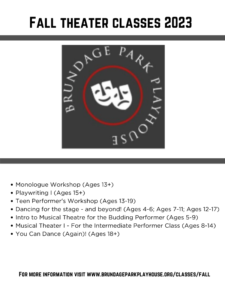 Registration Open for Fall Theater Classes!
Register online by selecting Fall Classes: Art/Theater 2023
through Randolph's Community Pass system.
All classes will be held at the Brundage Park Playhouse theater or the bungalow at the rear of the property.
The theater is located at 2 Bungalow Lane, Randolph on the GPS.