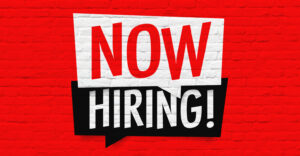 Brundage Park Playhouse is seeking associates to expand our 2024/2025 season production staff.
We are seeking local community theatre experienced Directors, Music Directors, Choreographers, Lighting and Sound Technicians, Scenery Designers, Stage Managers and Costumers.
Brundage Park Playhouse is a Community Theater providing a wide range of theatrical experiences including mainstage productions, children's theater, performing arts classes and several summer theater camp programs.  Our professional staff, in conjunction with many volunteers and our Advisory Board, works cooperatively to make Brundage Park Playhouse an entertaining and enriching environment.
Please email a cover letter and resume to Ray Gelpke [email protected] before December 31, 2023.
We look forward to hearing from you!
Ray Gelpke
Theater Manager, Brundage Park Playhouse
[email protected] | 973-989-7092