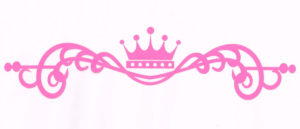 Dear Princesses and Princes of New Jersey,
We were truly are saddened by the missed the opportunity to perform and meet all of you.  In lieu of a live performance, we have put together online music videos for you.   We hope you enjoy them and it brings some magic into your life.  We cannot wait to meet you all in person in the spring.   In the meantime, we are sending our love, hope and hugs to our royal friends from near and far.  With faith, trust and a little bit of pixie dust, we will all get through these hard times together.  We hope you enjoy some Disney Magic and feel free to sing and dance along with us.
Love,
Stephanie Bianchini (Your Princess Director), Anna, Elsa, Moana, Belle, Rapunzel and Ariel.
Links to the Royal Princess Party videos:
Royal Princess Party Cast:  
ANNA, ARIEL, RAPUNZEL– Stephanie Bianchini
ELSA, BELLE– Monica Garza
MOANA– Carly Ellermeyer
SONGS:
"Do You Want to Build a Snowman" –Anna, Frozen (2013)
"For the First Time in Forever" –Anna and Elsa, Frozen (2013)
"Let It Go"- Elsa, Frozen (2013)
"Into the Unknown"- Elsa, Frozen 2 (2019)
"How Far I'll Go" –Moana, Moana (2016)
"I Am Moana" – Moana, Moana (2016)
"Part of Your World" – Ariel, Little Mermaid (1989)
"Home" – Belle, Beauty and the Beast on Broadway (1994)
"Beauty and the Beast" – Belle, Beauty and the Beast (1991)
"When Will My Life Begin" –Rapunzel, Tangled (2010)