Welcome to the 2024 Brundage Park Playhouse's 45th season of productions!  Please join us and give us the opportunity to thrill and delight you with our exciting programming devised to appeal to and satisfy a wide variety of tastes.  Allow us to entertain you by tapping into all the buttons that stimulate your laughter, tears, hopes, and fears.  Our stories will transport you to places familiar, nostalgic, imagined and sometimes a little unsettling, but alas, all with a happy ending!  Theater is a grand experience and it's right here waiting for you!!!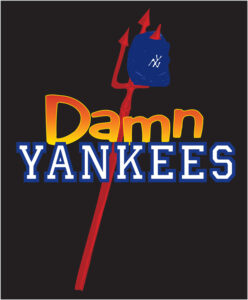 DAMN YANKEES
Book by Douglass Wallop, George Abbott
Music & Lyrics by Jerry Ross, Richard Adler
The winner of 7 TONY awards.
Performance Dates:
January 26, 27 & February 2, 3, at 7 pm.
January 28 & February 4 at 3 pm.
Would you do ANYTHING to help your favorite baseball team win the pennant? In the Faustian baseball musical, Damn Yankees, Joe Boyd sells his soul to the devil to be the home run hitter that will guide his favorite team, the Washington Senators, to a win against those "damn Yankees."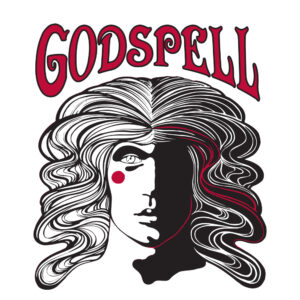 GODSPELL
Book by John Michael Tebelak
Music & Lyrics Stephen Schwartz
Conceived by John Michael Tebelak
The GRAMMY Award winning musical.   Featuring live music!
Performance Dates:
March 15, 16, 22, 23 at 7pm
March 17 & 24 at 3pm
The show is structured as a series of parables, primarily based on the Gospel of Matthew interspersed with music mostly set to lyrics from traditional hymns, with the passion of Christ appearing briefly near the end, all to a ROCK musical score.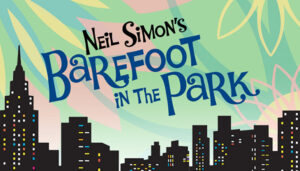 BAREFOOT IN THE PARK
by Neil Simon
The TONY award winning play.
Performance Dates: 
May 24, 25, 31, June 1 at 7pm
May 26, & June 2 at 3pm
A romantic comedy about newlyweds learning to cope with life, and each other.  The play premiered on Broadway 1963, with Robert Redford and Elizabeth Ashley and a film in 1967, which starred Redford and Jane Fonda.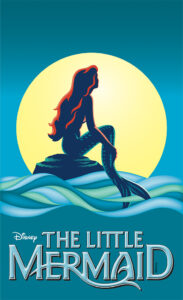 Disney's THE LITTLE MERMAID
Book by Doug Wright
Music by Alan Menken
Lyrics by Howard Ashman, Glenn Slater
Performance Dates:
July 19, 26 at 7 pm
July 20 & 27 at 2 pm
July 21 & 28 at 3 pm
The Little Mermaid is a stage musical produced by Disney Theatrical, based on the animated 1989 Disney film of the same name and the classic story by Hans Christian Andersen about a mermaid who dreams of the world above the sea and gives up her voice to find true love.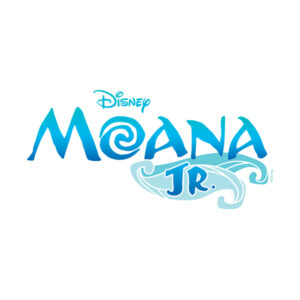 Disney's MOANA JR.
Based on the play/book/film Disney's Moana
Performance Dates:
August 23, 30 at 7pm
August 24 & 31 at 2pm
August 25 & Sept 1 at 3pm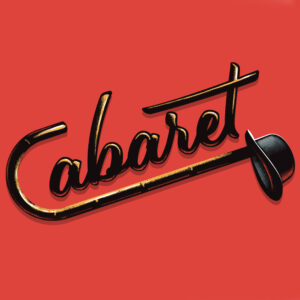 CABARET
Book by Joe Masteroff
Music by John Kander
Based on the play by John Druten & Christopher Isherwood
Lyrics by Fred Ebb
The winner of 10 TONY awards.
Performance Dates:
October 18, 25, at 7pm
October 19 and 26 at 5pm
October 20 and 27 at 3pm
The musical focuses on the hedonistic nightlife at the seedy Kit Kat Klub. Overseeing the action is the Master of Ceremonies of the club itself serves as a metaphor for ominous political developments in late Weimar Germany.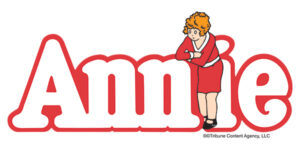 ANNIE
Book by Thomas Meehan
Music by Charles Strouse
Lyrics by Martin Charnin
The winner of 8 TONY awards. 
Performance Dates:
December 6 and 13 at 7pm
December 7, 14 at 2pm
December 8, 15 at 3pm
Little orphan Annie is taken from her orphanage, and the clutches of evil Miss Hannigan, to stay at billionaire Oliver Warbucks' mansion for the Christmas holidays.