INSTRUCTOR BIOS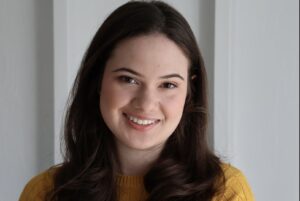 Samara (Sammi) Fishkin is a recent graduate of Drew University, graduating Magna Cum Laude with Specialized Honors in Theater Arts. Samara has been acting since she was four years old, all over Morris County. She has been a BPP Camp Director for the past five years, working with Budding Stars and Advanced Performance Workshop students, where she wrote, directed, and collaboratively choreographed her own plays for the performers. While she attended Drew University, Samara auditioned and was chosen to act in, had her written work selected for, and was chosen to direct many plays for Drew's Plays in Process, a staged reading series for students. Samara also recently performed as a lead in a staged reading of an Oxnam Award winning play, with actors and a Director from New York's Ensemble Studio Theater. She also just recently received the 2023 Chauncey Lester and Elise Stewart Benedict Memorial Prize for "Best Play" at Drew University. Samara's energetic personality will fill the classroom with enthusiasm, kindness and a loving passion for theater. Samara's motto is to have fun while learning!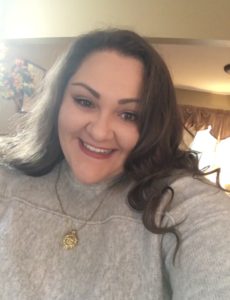 Anna Gelpke is a recent graduate of Marywood University, completing her master's in Speech-Language Pathology. Anna has been involved with Brundage Park Playhouse for over 15 years and is excited to start teaching classes where her theatre journey began! She was a BPP camp Director for three years, working with Budding Stars and Advanced Performance Workshop students, where she collaboratively wrote, directed, and choreographed original shows for performers. In addition, Anna has professional experience as an actor, director, and choreographer. Her credits include performing at Avery Fisher Hall, NYC, with the original Broadway cast of Titanic the Musical, awards in acting, and vocal performance both locally and nationally (including The National Thespian Society). Anna also enjoys performing in local shows; recent theatre credits include Tracy Turnblad (Hairspray), Ursula (The Little Mermaid), and Princess Winnifred (Once Upon a Mattress). Anna is super excited to meet all of you and have some fun this fall!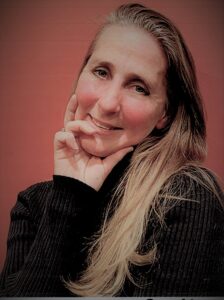 Dawn Warga is thrilled to be at BPP as a performer, choreographer, and now instructor!  Dawn is a graduate of Drew University and has spent several decades teaching piano and elementary school music, directing, and more recently, designing her own performing arts and choreography classes.  Dawn began her dancing career at Betty Welsh Clemmons School of Dance in 1973 which eventually led to studying with the Garden State Ballet Company where she performed several seasons of The Nutcracker Suite.  Dawn began acting in elementary school and some of her favorite high school credits include The Wizard of Oz (Scarecrow) and The Sound of Music (Louisa). Dawn loves sharing her passion for dance with others and is looking forward to dancing with all of you!